By

Robin Driver
Paul Van Doren, the Boston-born businessman who helped found iconic sneaker brand Vans as the
Van Doren Rubber Company in Anaheim, California in 1966, has passed away at the age of 90.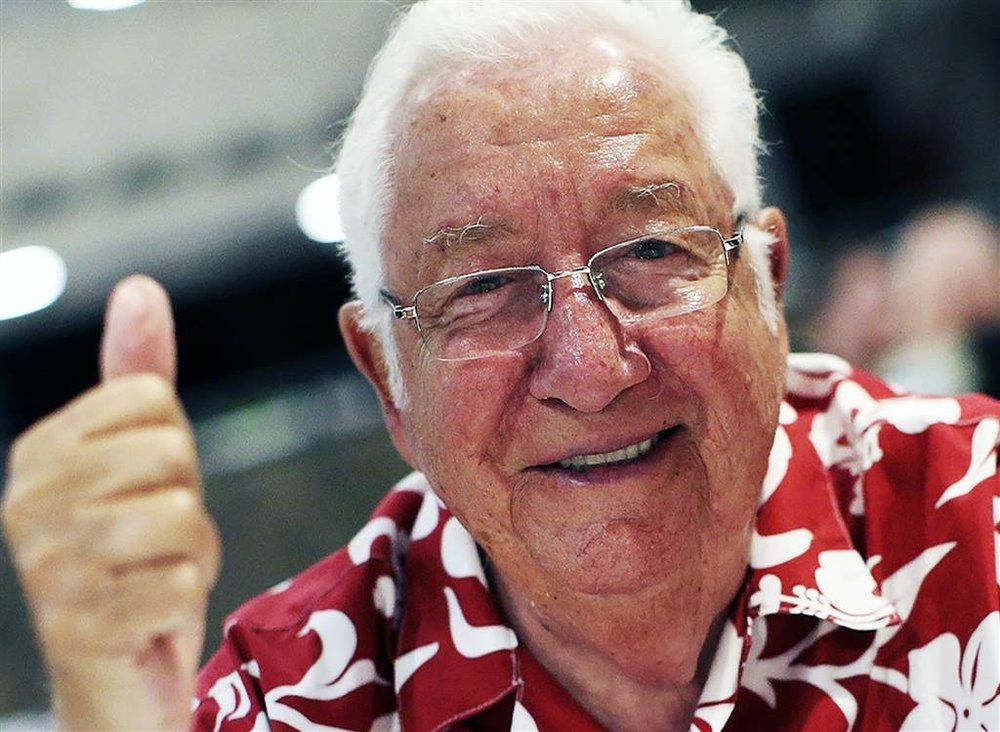 "It is with a heavy heart that Vans announces the passing of our co-founder, Paul Van Doren. Paul was not just an entrepreneur; he was an innovator," announced Vans in an Instagram post.
 
"The Van Doren Rubber Company was the culmination of a lifetime of experimentation and hard work in the shoe industry. Paul's bold experiments in product design, distribution and marketing, along with his knack for numbers and efficiency turned a family shoe business into a globally recognized brand," added the company.
According to NBC News, Van Doren initially worked at vulcanized rubber sneaker maker Randy's, and first moved to California when he was sent by the company to turn around an underperforming factory in Garden Grove alongside his brother Jim Van Doren and Gordon Lee.
 
Ultimately, the trio decided to stay and found their own company in Anaheim with partner Serge Delia.
 
The Van Doren Rubber Company's offering of sturdy canvas boat shoes with vulcanized rubber soles quickly became popular with skaters. In recognition of this link with skate culture, the brand introduced its "off the wall" motto in the 1970s.
 
In 1982, Sean Penn's character wore a pair of the company's checkerboard sneakers in the film Fast Times at Ridgemont High, leading to a surge in sales of the model and cementing the brand's status as a pop culture icon.
 
Later in the 1980s, Van Doren was forced out of semi-retirement, when he returned to the save the company he had co-founded following a period of over-ambitious expansion. Ultimately, it was his strict streamlining approach to payroll and product which allowed the company to emerge debt-free.
 
The businessman sold Vans for $75 million in 1988, and the company went public in 1991. Vans is now owned by VF Corp, whose portfolio also includes the likes of outdoor apparel brand The North Face and, as of last year, streetwear label Supreme. The brand's products are currently sold through 300 Vans stores and some 2,000 retailers spread over 97 countries.
 
Less than a month ago, Van Doren published his autobiography, Authentic: A Memoir by the Founder of Vans.
 
"We send our love and strength to the Van Doren family and the countless Vans Family members who have brought Paul's legacy to life," the brand concluded in its Instagram post. "Thank you for everything, Paul. You will be sorely missed."